Great Instruction
As a safety manager for a large oil and gas company, I pride myself on instructional and educational skills. It still holds true: keep it simple, keep it interesting, and be factual. Captain Devin has this down pat.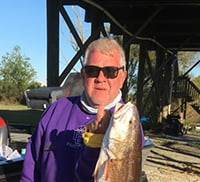 Great Fishing Trip Made Possible
A great fishing trip was possible because of being an LAFB Elite member, I've learned so much about trout fishing from Captain Devin, and as someone has already said, the discounts alone pay for the membership!

But the knowledge is priceless, Devin is so right, "Fish like to be comfortable, find the things they like and you will find the fish!"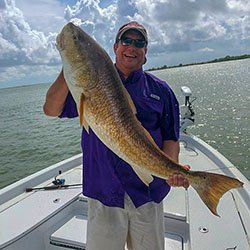 Willie Brown III
Louisiana Native
A Wealth of Knowledge
Sign up for Captain Devin's LAFB Elite and he will show you how to safely navigate the waters using Google Earth. He has tons of courses, webinars, etc. to teach you everything you need to know about inshore fishing. It's a wealth of knowledge for very little money!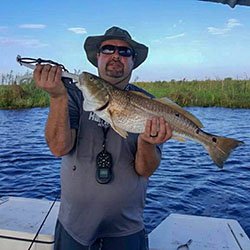 Jason Blanchard
Maintenance Technician
Makes Learning Easy!
I've been fishing my whole life, and can tell you that the content inside LAFB Elite isn't the typical and obvious fishing advice you always hear, but is practical stuff you can use to catch fish on your next fishing trip.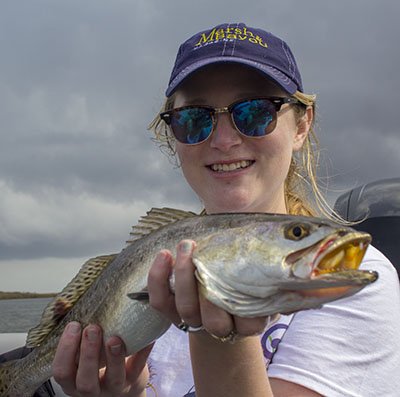 Amber Cornelius
Outdoors Writer
Huge thanks to Devin for sharing his knowledge!
Captain Devin gives detailed information on his fishing trips, HUGE discounts with fishing companies (I just made a $400 purchase that only cost me $200), and much more.
My inshore game went from a bust to busting trout and redfish in the past year. Look at my Facebook pics for the proof!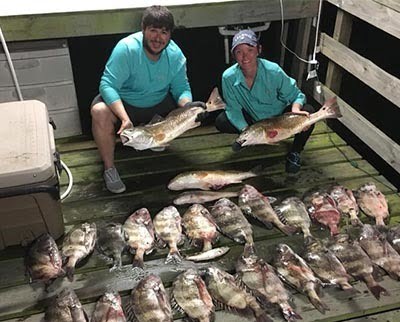 Now I Love Fishing Again
If you're tired of wasting money on baits that catch more fishermen than fish or fishing spots you heard were good last week and don't catch anything this week, then join LAFB Elite, you won't regret it.
Thanks again Captain Devin, you made me love fishing again and have given me knowledge to pass down to my son.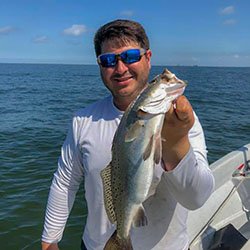 Paul Cummins
Small Business Owner
Completely NEW to fishing!
I moved to New Orleans from Ireland, and heard about the great fishing in the area. Problem is, I had no idea where to begin! LAFB Elite got me started on the right path and today I'm able to find and catch redfish on my own.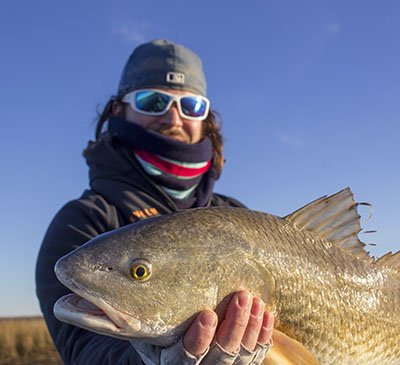 Inshore Fishing 101 is a great tool!
I feel like the most valuable thing I learned in inshore 101 was how to effectively fish the entire water column.
Captain Devin did an excellent job on teaching this.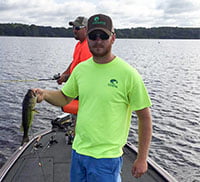 Doubled My Catch
I have been fishing all of my life but the information contained within has taken my fishing to a whole new level in a very short time. Captain Devin will teach you the "how and why" so you can find your own spots depending on the conditions.

Not just, "Hey I caught fish in this or that spot before, let's try it," with no real thought about how the current conditions might impact things. I have caught seventy speckled trout in the last four trips using the information inside LAFB Elite, which is at least double what I was catching before.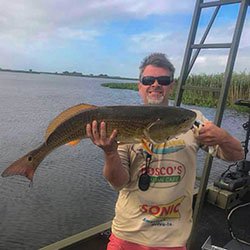 Brent Boudreaux
Military Veteran
Great Course!
I learned a lot and realize a lot of common mistakes being made on my fishing trips and why I wasn't seeing results. Now they're fixed and we're putting fish in the boat!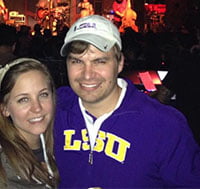 Will Hold This Knowledge Forever
Devin, just wanted to stop in and say that you did an incredible job with this, every single question that popped up in my head as I made my way through Inshore Fishing 101 was answered by you in the lessons. I can not begin to count the questions I had coming into this experience. I've fished since I was a kid, but was never taught the correct way to do a lot of things. So, awesome job taking the time to explain things in a way that no one else can. I will hold this knowledge forever and I thank you for being an awesome teacher.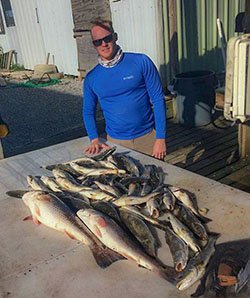 Trevor Michel
Avid Fisherman
Well designed program.
I have been fishing for sometime but always with other people or guides. I just recently bought a boat and now I really need to learn how to fish.
Inshore Fishing 101 was great and I look forward to finishing Inshore Fishing 201!