Back to: Inshore Fishing 101
There are many different kinds of live bait inshore anglers use. While live shrimp is the most common there are other types:
Live Shrimp
Cocahoes
Storm Minnows
Pogies
Finger Mullet
Crab
Croakers
Live Shrimp
Live Shrimp includes white and brown shrimp. They look almost identical, but there are some minor differences. Fish don't have a preference of white or brown shrimp, but brown shrimp are preferred by anglers because they are tougher and last longer.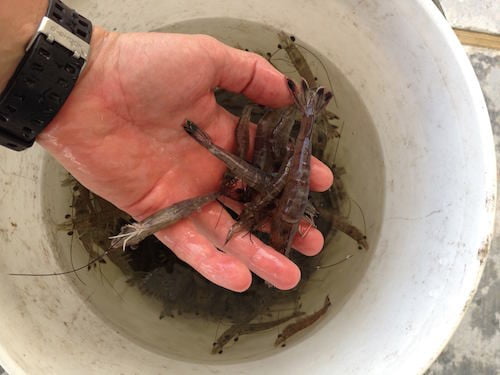 Ultimately, you are going to get what you are going to get.
Shrimpers simply cannot catch the most perfect shrimp because they can only catch what the marsh is going to give them, just like you aren't going to smash the fish every day.
So if you get small shrimp at the bait store or marina, don't be discouraged.
It's not the shrimper's fault! I have caught a lot of pretty speckled trout and redfish on the tiniest shrimp. Fish will eat the small ones, too.
Sometimes shrimp can have soft shells and the hook doesn't stay in them as well. These shrimp are called "jelly heads".
Cocahoes
This odd-named bait is a fin fish that inhabits the waters of the marshes. They are tough and sometimes multiple fish can be caught on one before it needs replacing.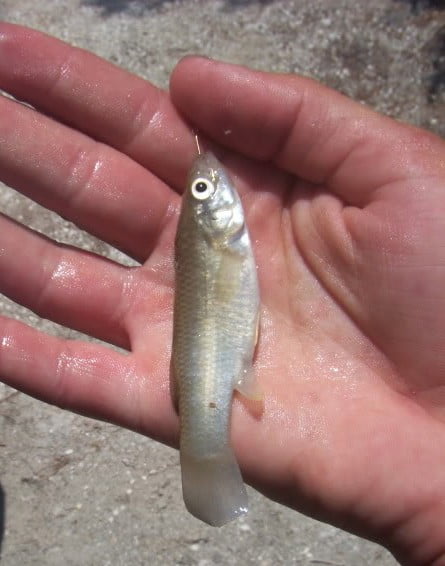 Storm Minnows
Storm Minnows are similar to cocahoes but they are exceptionally tougher.
They are easy to keep alive and transport as they need little oxygen to survive.
When I used them as bait I would keep leftover storm minnows in my garage inside a five gallon bucket with just enough water to cover their backs.
Also known as a jade goby, these fish are popular aquarium pets.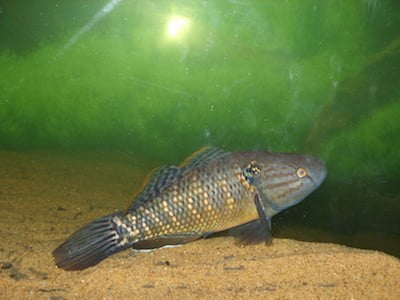 Pogies
Pogies are a great bait for larger speckled trout but they are rarely available at marinas and bait stores.
They are difficult to keep alive and if you want them you need to catch them on your own with a cast net.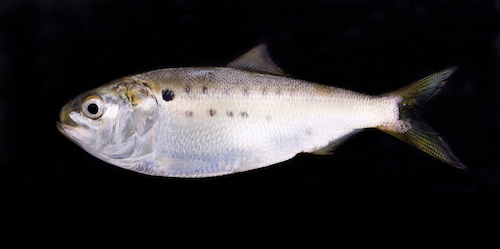 Finger Mullet
Finger Mullet are the same thing as a normal mullet, but are named as such since they are the size of your finger.
These are the "bite sized" mullet that redfish and trout like to munch on.
These are rarely available at bait stores and marinas and can be had with a cast net.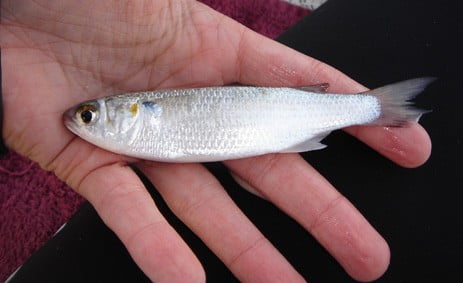 Juvenile Blue Crab
I am referring to the smaller crabs that aren't much larger than a silver dollar. These are dynamite for redfish but are illegal to be sold commercially, so you have to catch them yourself.