Most anglers use tide tables to discern when and where water will be moving, but often learn the hard way that this information is not always correct.
How can they expect to catch speckled trout and redfish if the tide does not do what is predicted, like in the graph below?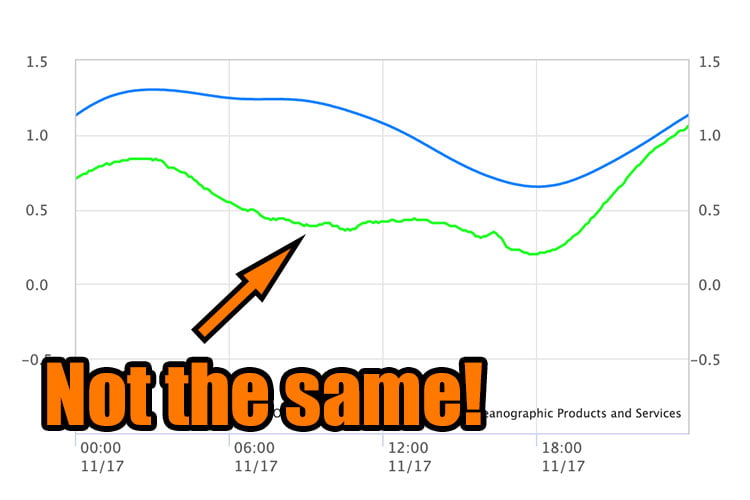 The water wasn't moving when it was predicted to be falling.
Why is this? What happened? What can we do to stay on moving water anyway?
This webinar reveals advanced knowledge that enables anglers to always find the right kind of moving water, so they always catch speckled trout and redfish.
---
Course Resources
Members Only
MEMBER PRICING
Enroll to add this webinar to your dashboard and begin watching videos.
Introduction
Why The Tide Is So Important
Understanding What Really Effects The Tide
Knowing What Effects The Tide Isn't Enough
Understanding What Effects Water Movement
More Examples of Water Movement Across Structure
One More Trick
Finishing Up